Early childhood education is broken.  In our haste to prepare children for elementary school and adulthood, our world rushes to tell them exactly how to think and act.  But during these few precious preschool years we have a window of their lives to allow them to just be themselves, as kids, without comparison or judgment.  We must never forget the importance of being a child and the joy and wonder they deserve to discover on their own terms.  Many of the most influential people in the world struggled in the standard school system, and even dropped out, because the school was stifling them, rather than inspiring them.  Our world needs people who question it and improve it. 


Children Are Capable
Turning Sun believes that every child is capable, intelligent, strong, beautiful, and unique. We are inspired by the Reggio Emilia approach and the poem by its founder Loris Malaguzzi, which identifies the hundred languages that children each possess. Children have their own rhythm which demands enormous patience, so Turning Sun students are always addressed at their own eye level with respectful, positive language so they will understand their rights and respect the rights of others. Punitive measures like "time out" are never used at Turning Sun. Instead, we see natural conflicts as "teaching moments" to help our students learn invaluable skills of sharing and compromise. We do this by helping students recognize the feelings of others, empathize, express their own feelings, and then suggest solutions. Students are never pressured to stop crying at morning drop off or potty train by a specific age. We love all children and accept and support them as they learn to adapt at their own pace. 

Supporting Learning Instead of "Teaching"
Children are naturally curious and motivated to learn, so there is no need for adults to "teach." Research and experience tells us that if we allow students to be the protagonists of their own growth, their natural sense of curiosity will fuel their learning. TSS values the time and space children need to explore and discover. Our educators see their role as supporters of each child's journey of self discovery. Each morning our students are greeted by thoughtful "invitations" prepared with joy and intent. As educators, we are always learning alongside the child, sharing joys and challenges, debating, discussing, laughing, playing, and searching together. When we are asked questions, we encourage students to propose their own hypotheses first, which inspires them to think and see the value of their own thoughts. The only answers we provide are the ones that unlock more doors, rather than correct, judge, or stifle.



Learning Through Play
The absolute most important thing that your child must discover in preschool is that learning is fun! Experts now agree that learning needs to be play-based and engaging. Through play, children seek knowledge by pursuing their own interests, and academic skills grow organically in the process. The minute we introduce worksheets, progress charts, or grades, the joy of learning is lost. The same goes for literacy. Sooner or later, all of our students will want to learn to read and write, especially when they see others doing so. The joyful arts of painting, dancing, acting, debating, and orating are equally valuable as math and science in the long run...and usually twice as fun.

Deeper Learning Through Projects
Because our students ask questions and provide their own hypotheses, we then test and apply them as a group. We return to these ideas and theories over and over to explore them in new and different contexts for deeper exploration. This spiral of learning helps children make connections in their learning and experiences. Inevitably, real-world topics worthy of a student's attention and effort emerge as class projects. Students feel highly motivated and actively involved in their own learning, leading them to produce high-quality work and to grow as individuals and collaborators. Projects often involve fun ingredients such as experts, field site visits, small group work, observational drawing, measurement, writing, signs, graphs, classroom changes, building, and construction. Our educators then document the progress in order to make the learning visible and reflect upon the children's learning with families/caregivers and staff. The entire school community comes together once a year to view our project work at our Culmination celebration.


Impacting Our World
Projects lead to further exploration of local communities and soon our students better understand their city and their ability to make a difference in it. We are inspired by the "place-based" philosophies of David Sobel, which root learning in what is local – the unique history, environment, culture, economy, literature, and art of a particular place. We love Atlanta! Together we give the children, educators, and families a community voice and also shape the way people see children. Through their questions, children create awareness and contribute energy and creativity to local environmental and social issues, creating exciting and relevant learning opportunities. Past classes have partnered with organizations such as MARTA, WonderRoot, and the Atlanta Beltline, as well as individuals such as artist Lonnie Holley, park ranger Robby Astrove, herbalist Duane Marcus, museum curator Sarah Higgins, and many others.
Family Collaboration
Families are each child's first educators and must forever remain involved in their educational process. It is the right of the family/caregiver to be an advocate for their child and Turning Sun thrives on the cooperation between children, families/caregivers, and educators to develop deeper understanding and teamwork. We make strong and concerted efforts to involve families/caregivers in the following ways: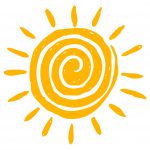 Home Visits
At the beginning of every school year, every new TSS student will be visited at home by one of their classroom educators in order to learn more about their special needs and begin the collaboration process. Returning students also receive home visits from their new educators upon request.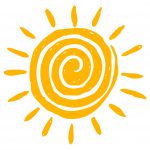 Weekly Communication
Each classroom provides and updates its own blog site weekly with pictures and stories about weekly activities so that families/caregivers see their learning firsthand and can discuss in depth at home. In addition, all families receive weekly updates from their Campus Director.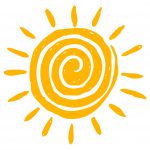 Collaborative Conferences
Every semester, class educators meet with the families/caregivers of each child to discuss their development and ensure their needs are supported fully and consistently at home and school.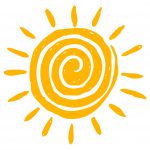 Volunteering
Each family/caregiver is asked to fill out a "Family Resource Survey" and share their special talents and knowledge with our classes. And to ensure all families stay involved, each household is expected to volunteer at least 15 hours per year, at school or from home, assisting with classroom tasks, projects, and events.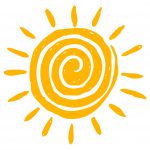 Family Community
Families/caregivers, staff, and students all get to make friends and enjoy fellowship at campus events such as Collaboration Nights, Lantern Walks, Culmination, picnics, book fairs, and clothing swaps. Offsite, TSS families also get together regularly for social activities like playdates, field site visits, spirit nights, festivals, hikes, and even camping.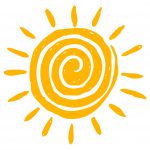 Parenting Seminars
Parenting is arguably the most important job in the world, and may have the least amount of training. For that reason, we invite guest experts to lead regular "coffee talk" discussions with families/caregivers during which we share experiences and methods. Past topics have included: free range parenting, positive discipline, anti-bias language, speech development, and challenging behaviors.